2023 Technical Workshop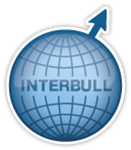 Dear Colleagues,
Interbull is happy to invite you to a Technical Workshop that will be held on February 14-15, 2023 at Maccarese Castle, near Rome, Italy. https://youtu.be/vvH18qQMQh8?list=TLGGpLW5Q163TmMxNTEyMjAyMg
Registration is required, and places will be allocated on a 'first come, first served' basis.
Your registration is confirmed upon payment of the registration fee (€200/person)
The workshop registration fee of € 200 includes: transport between recommended hotel and Maccarese Castle, lunches, breaks and Workshop dinner on Tuesday 14 February.
BANK TRANSFER INFORMATION
Recipient

A.N.A.P.R.I.

Associazione Nazionale Allevatori bovini di razza Pezzata Rossa Italiana

Recipent's Address

Via I. Nievo n.19

33100 UDINE, Italy

Bank
CREDIT AGRICOLE ITALIA
IBAN
IT 20 U 06230 12304 000015559639
BIC
CRPPIT2PXXX
Specify:
"Registration fee INTERBULL Workshop, Rome 14-15th February 2023" and "Names of participants" in the payment reason field.
In order to be able to actively participate, participants are required to have completed the information for the PREP database.
A block booking has been made at the following hotel:
BestWestern **** https://www.hotelromeairport.it/en/home-page.aspx, (best fares of €90 for night/person in single room included breakfast + 3€ city tax; €100 for night/person in double room included breakfast + 6€ city tax ), easy to reach from the airport with a dedicated bus shuttle at cost of € 7.00 between 6.00 and 22.30 CET (departure frequency about every 30 min).
Rooms will be released after 15 January 2023.
To get access to the best fare, your hotel booking will be made by the local organizer based on the information you will provide in the registration form. You will be responsible to pay the fare at check-out.
Click HERE to register for this event
The workshop will address themes related to:
The Interbull Working Group on New Traits aims to identify the next suitable trait(s) to add to the Interbull portfolio. Interbull Centre has revived the invitation to Interbull Service Users and National Genetic Evaluations Centers to complete the "other traits" electronic forms available on the PREP database. During the session, participants will actively help in establishing future priorities.
(WG members: G. de Jong, E. Nicolazzi, T. Roozen, V. Palucci)
New validation methods in the genomic era
The value of MACE and GMACE depends on the accuracy and unbiasedness of input from the member countries. The genomic selection has changed the usability of the current trend validation tests. Also the test of GEBVs needs to be readdressed. The Interbull Validation Test Working Group has been working towards creating a new validation software that could better detect any traces of genomic pre-selection bias both in EBVs and GEBVs. The session will also explore validation approaches outside the scope of the working group.
(WG members: E. Mäntysaari, P. Sullivan, R. Mrode, P. VanRaden, Z. Liu, V. Palucci)
Future MACE and genomic pre-selection.
The Interbull Working Group on Genomic Pre-Selection and Future MACE was established to provide approaches to increase MACE robustness to Genomic Pre-Selection (GPS) bias. The session will present the latest developments from the working group, including updates on new MACE software to account for GPS effects on the distributions of breeding values over time. Additional speakers will share experiences on dealing with pre-selection effects in national evaluations.
(WG members: P. Sullivan, G. de Jong, E. Mäntysaari, V. Palucci)
General Workshop's Program Overview
Day

Date


Time

Meeting

Mon

13-02-2023

10:30 – 17:00

SC Meeting

Tue

14-02-2023

09:00 – 12:00

Tech Workshop – New Traits

Tue

14-02-2023

13:00 – 16:00

Tech Workshop – Validation

Tue

14-02-2023

Workshop Dinner

Wed

15-02-2023

09:00 – 12:00

Tech Workshop – Future Mace

Wed

15-02-2023

13:00 – 17:50

ITC Meeting